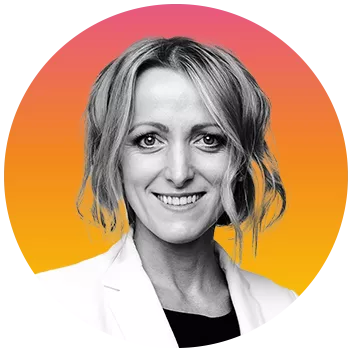 Business Development / Support and Development
Katarzyna Baliga-Nicholson
Senior Business Developer
Kasia is a researcher and practitioner with a focus on management and artificial intelligence. Her work is dedicated to advancing our understanding of how to effectively harness the potential of advanced technologies and bring them from the laboratory to society. She is particularly interested in designing frameworks that enable AI technologies to create sustainable human-in-the-loop relationships that move beyond simple implementation.
Through her work, Kasia aims to explore the theme of "living with AI" and advance the state-of-the-art in managing advanced technologies. Her research challenges commonly held assumptions in areas such as functionality, design, aesthetics, and technological intimacy. Kasia anticipates the complex questions and issues that lawmakers, engineers, and society at large will face as human-technology relationships continue to evolve.
Kasia holds a Post Graduate Certificate in Education in Business and Economics from the University of London, a master's degree in management from Jagiellonian University, and a PhD in digital innovation management, also from Jagiellonian University. As a member of an international research network led by the Hawke EU Jean Monnet Centre of Excellence at the University of South Australia (UniSA), Kasia has participated in a variety of international projects that examine perceptions of EU policy and investment in advancing digital technologies, specifically robotics and artificial intelligence (AI), and their impacts on workplace change, educational retraining, and new digital skills in Europe, Australia and Japan.