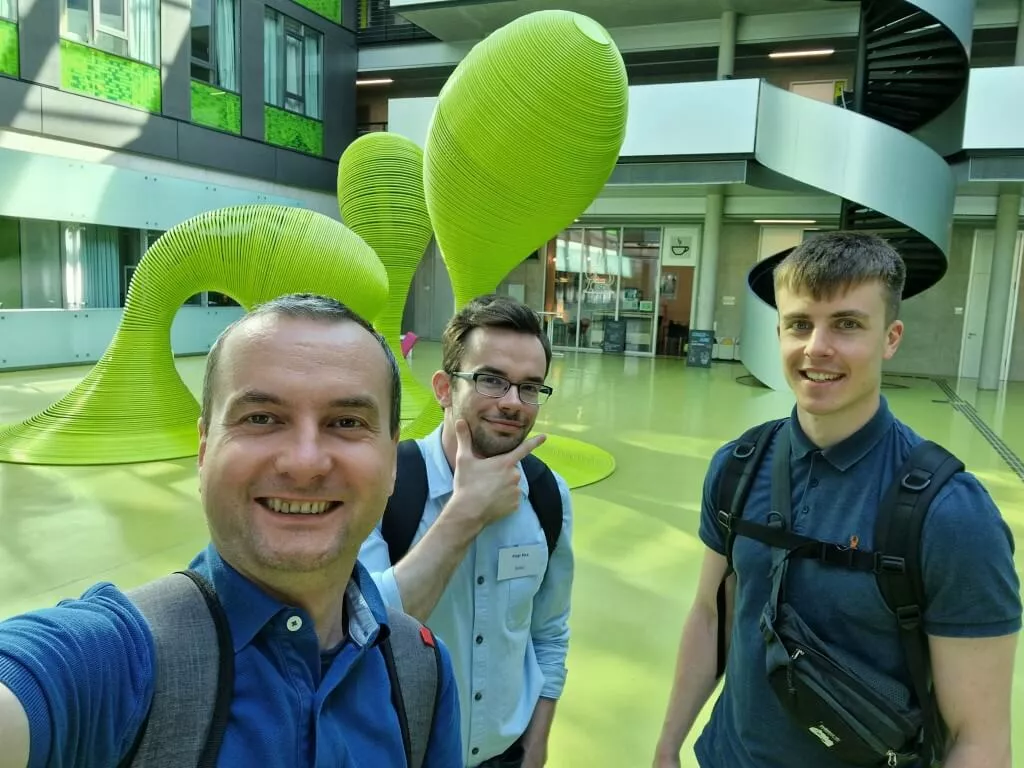 M6 NEARDATA meeting in Dresden 
It has been only 6 months since the launch of the NEARDATA project, but Sano already has demos of working software! Members of the Extreme-scale Data and Computing team: Maciej Malawski, Piotr Kica, Sabina Licholai, and Jan Przybyszewski, successfully demonstrated the demos during the M6 NEARDATA meeting at the Dresden University of Technology, 12-13 June 2023.  
Sano is part of an international consortium working on a project "NEARDATA: Extreme Near-Data Processing Platform" supported by the European Union Horizon program since February 2023. NEARDATA aims to create an extreme data platform that will mediate data flows between Object Storage technology and Data Analytics platforms across the Compute Continuum. The platform will serve as an intermediary data service that intercepts and optimises data flows (S3 API, stream APIs) with high-performance near-data connectors (Cloud/Edge). 
Sano is responsible for two subprojects in the genomics domain of the project:
Transcriptomics Use Case, where the aim is to develop a pipeline for building a transcriptomics atlas of selected tissues/diseases, with the use of HPC and Cloud technologies; 
Federated Learning framework, with the task to develop a set of tools for running Federated Learning experiments on large-scale genomics data.