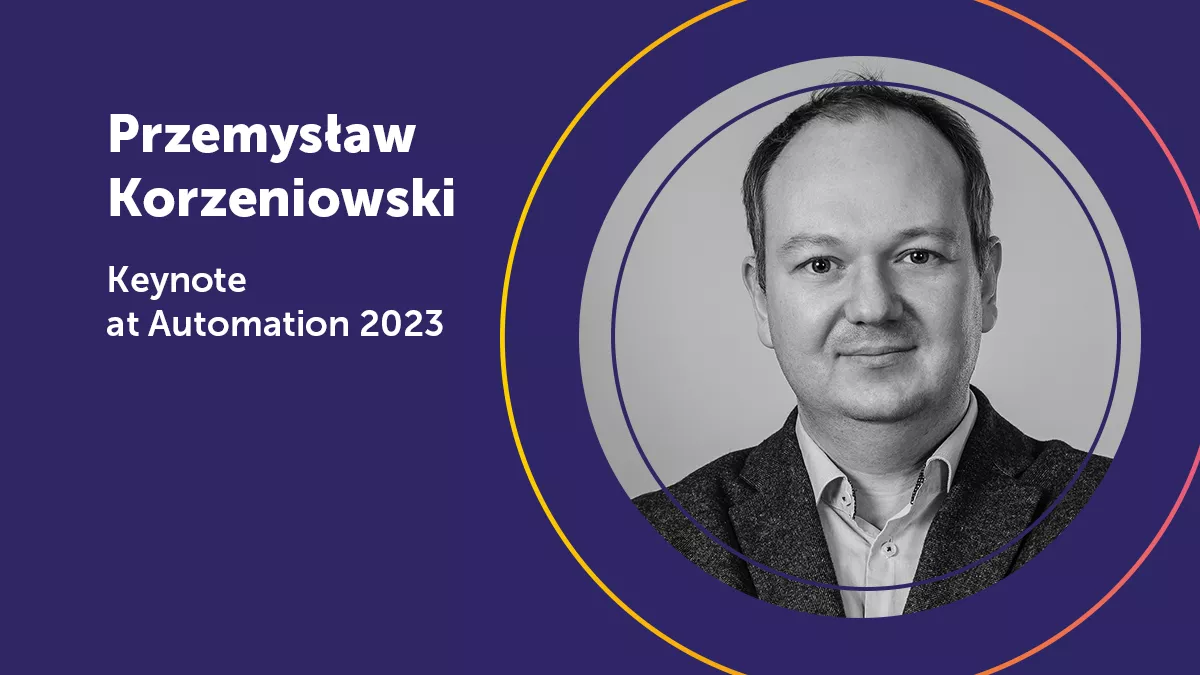 Sano had Keynote Speech at Automation 2023    
Przemysław Korzeniowski's keynote speech at Automation 2023 conference in Warsaw was highly appreciated by automatics and robotics scientific and engineering communities.
Researchers from Sano received a commendation from Prof. Janusz Kacprzyk, the chairman of the program committee and an outstanding Polish engineer and mathematician, notable for his contributions to the field of computational and artificial intelligence tools.
Przemysław Korzeniowski, the Leader of the Sano Health Informatics Team, had a presentation on "Deep reinforcement Learning in Virtual Environments for Automatization of Surgical Robots". The virtual simulators are developed by his research team at Sano. They are designed for different types of surgical training. Simulators allow surgeons to bring their skills to perfection without causing harm to any living creature. Przemysław Korzeniowski's team aims to develop high-fidelity simulation, which can be used in the training of autonomous surgical robots.
Automation 2023 took place on 7-9 March at ŁUKASIEWICZ Research Network — Industrial Research Institute for Automation and Measurements. More about the conference: https://automation.piap.pl/