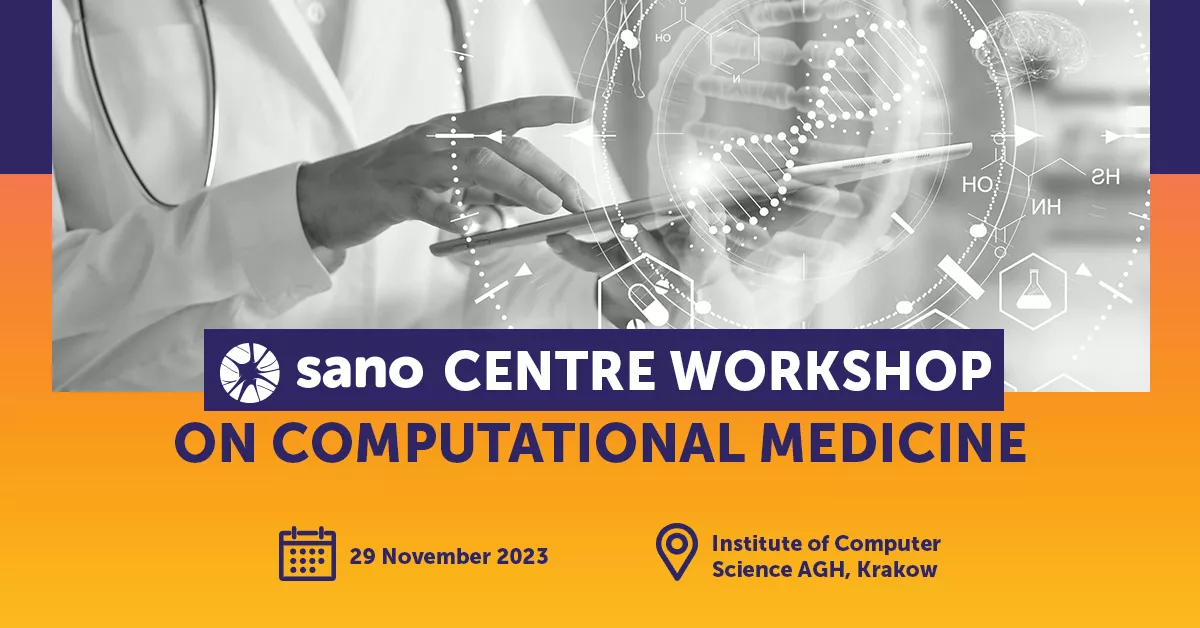 Sano Centre Workshop on Computational Medicine
Date:  29 November 2023
Venue: Institute of Computer Science AGH, Krakow, PL
Objectives
to review achievements of the research teams of the Sano Centre,
to present and discuss future research directions at Sano,
to enhance collaboration with the Teaming partners and other partners.
Topics
Multidisciplinary research at the boardes of computing, information technology, behavioural science, human-computer interaction, and AI, focused on healthcare workflows, patient data management, data visualization, interaction and communication applied to on-site and remote medicine.
Investigations in behavioural science and data analytics on population health data to identify health risks, trends, inefficiencies, vulnerable populations, patient subgroups, and potential population-wide interventions.
Research on AI tools to automatically analyse visual information in healthcare such as medical imaging, endoscopy, surgery, and others.
Development of AI clinical decision support systems based on clinical data and computer simulations.
Efficient processing of large data sets with the use of advanced computing infrastructures and deployment of computing solutions.
More details coming soon. Save the date and join Sano Centre Workshop on Computational Medicine!