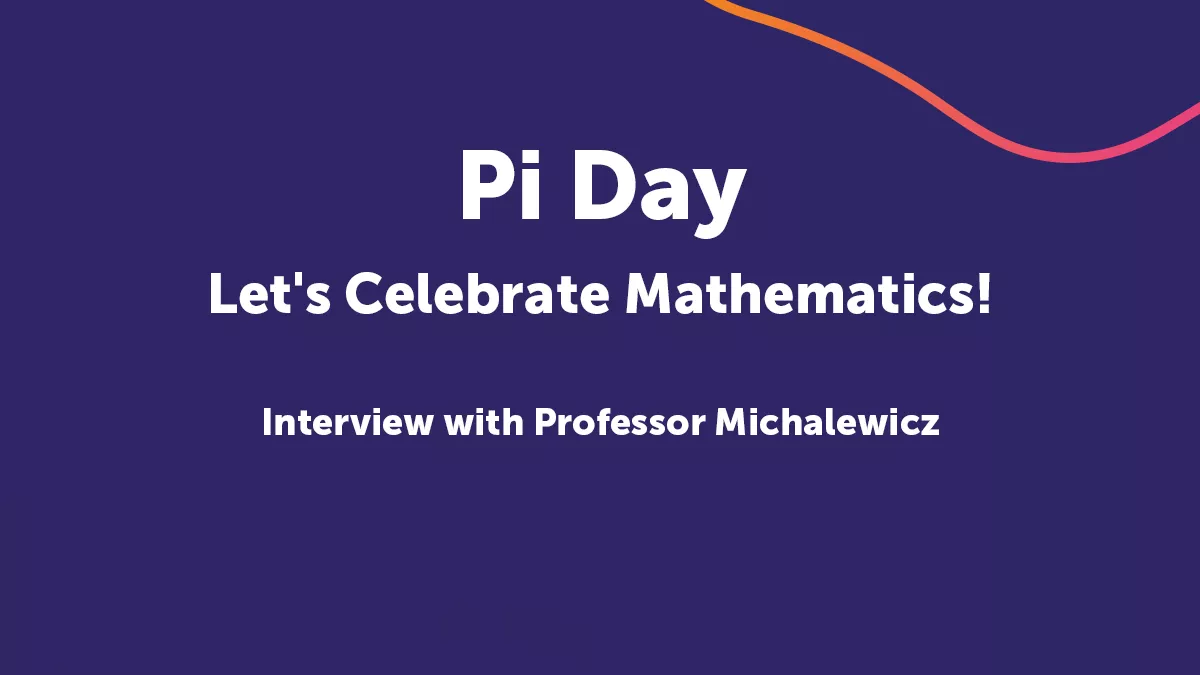 Prof. Marek Michalewicz: "Sano is a very interesting and a very promising new centre" 
On The International Day of Mathematics, we'd like to share the interview with Professor Marek Michalewicz, the author and the leader of the project which connected supercomputers on four continents in seven countries into one concurrent configuration of the resources of the "Supercomputer Galaxy" (InfiniCortex project). Professor Michalewicz was a Visiting Professor at Sano in 2022 and we had the opportunity to ask him some questions.  
Sano: Professor, could you explain why you have chosen your field of study? And what exactly does your work entail?

Professor Michalewicz: I chose to study physics attracted by intellectual rigor and the fundamental purpose of this discipline: to understand and systematically explain natural phenomena; and perhaps exploit it in practical technological solutions. My more systematic study of physics goes back to high school where I had an excellent physics teacher. She was very demanding but managed to inspire seven of us, of a class of perhaps 30, to follow on with the University Physics degree.

During my post-doc engagement at the University of Minnesota I got involved in computational condensed matter physics. I was fortunate to compute my problem on the most powerful supercomputer in the world at that time – a Cray 2 at the Minnesota Supercomputer Centre. Then, gradually over the years I moved to computational science of all kinds, and also to supercomputing infrastructure, supercomputing facilities management, supercomputing architectures and intercontinental computer communication.

Currently my work involves high level planning of supercomputing methods, applications and also facilities. I also work on many current research problems with my students, spanning range of problems from fast and efficient computer communication to distributed computing, quantum computing, new computer architectures and knowledge discovery.

Sano: Professor, what are you passionate about?

Professor Michalewicz: I'm passionate about lots of things! Whenever I engage in something, I become fully engrossed in it. This is equally true with my professional interests and passions like computational science, supercomputing infrastructure, high speed intercontinental computer communication as with sports like racing kayaking, a discipline I started training seriously 52 years ago and I still compete in kayaking marathons at the international master's level.

Sano: What are you working on now?

Professor Michalewicz: Some interesting projects I'm involved now are:
exploratory work on acceleration of standard computational motifs and also substantial codes on a very new, not yet commercially available, data-flow computer architecture; 
exploration of potential of quantum annealing computations in bio-medicine; 
CAR-T cancer immunotherapy – with special emphasis on commercial potential and market; 
development of new photodetectors based on resonant quantum tunneling between arrays of nanowires; 
advisory work for the next generation of supercomputer(s) for the National Supercomputing Centre in Singapore. 
Sano: What do you think about Sano and its mission?

Professor Michalewicz: Sano is a very interesting and a very promising new centre. The scope of research themes and selection of main areas of interest are truly impressive. I especially like the fact that Sano is open and hired experts from many regions of the world. It might sound strange outside Poland, but unfortunately Polish science and academia still suffers from not being open to foreign talent, and still suffers from inbreeding. All projects initiated at Sano seem promising and are exciting. I especially like Clinical Data and Personal Health Data projects, but I am also very intrigued and interested in brain mapping program – an interest somehow related to my own work on supercomputer interconnects, graph theory and connectomics. Of course, I am also very interested in Extreme scale data and computing and Modelling and Simulation programs! As you see, my interests are quite wide!