Sano contract officially signed in Brussels
The official celebration of establishment of fourteen new Centres of Excellence, under the umbrella of the Teaming for Excellence action, took place on 24-26 September at the European Commission. Jean-Eric Paquet, the Director-General for EC's Research and Innovation officially signed the 15 M Euro grant for Sano. Marian Bubak, Jan Osiński and Andrew Narracott represented our Centre.
Representatives of the Sano Foundation made their appearance at the European Research & Innovation Days, held in Brussels on 24-26 September 2019.


The Sano delegation – Marian Bubak, Jan Osiński and Andrew Narracott – traveled to Brussels to attend the official signing of contracts with fourteen winners of the Horizon 2020 Teaming Phase 2 competition, and to hold discussions with high-ranking representatives of the European Commission including Carlos Moedas, Commissioner for Research, Science and Innovation, and Jean-Eric Paquet, Director-General for Research and Innovation.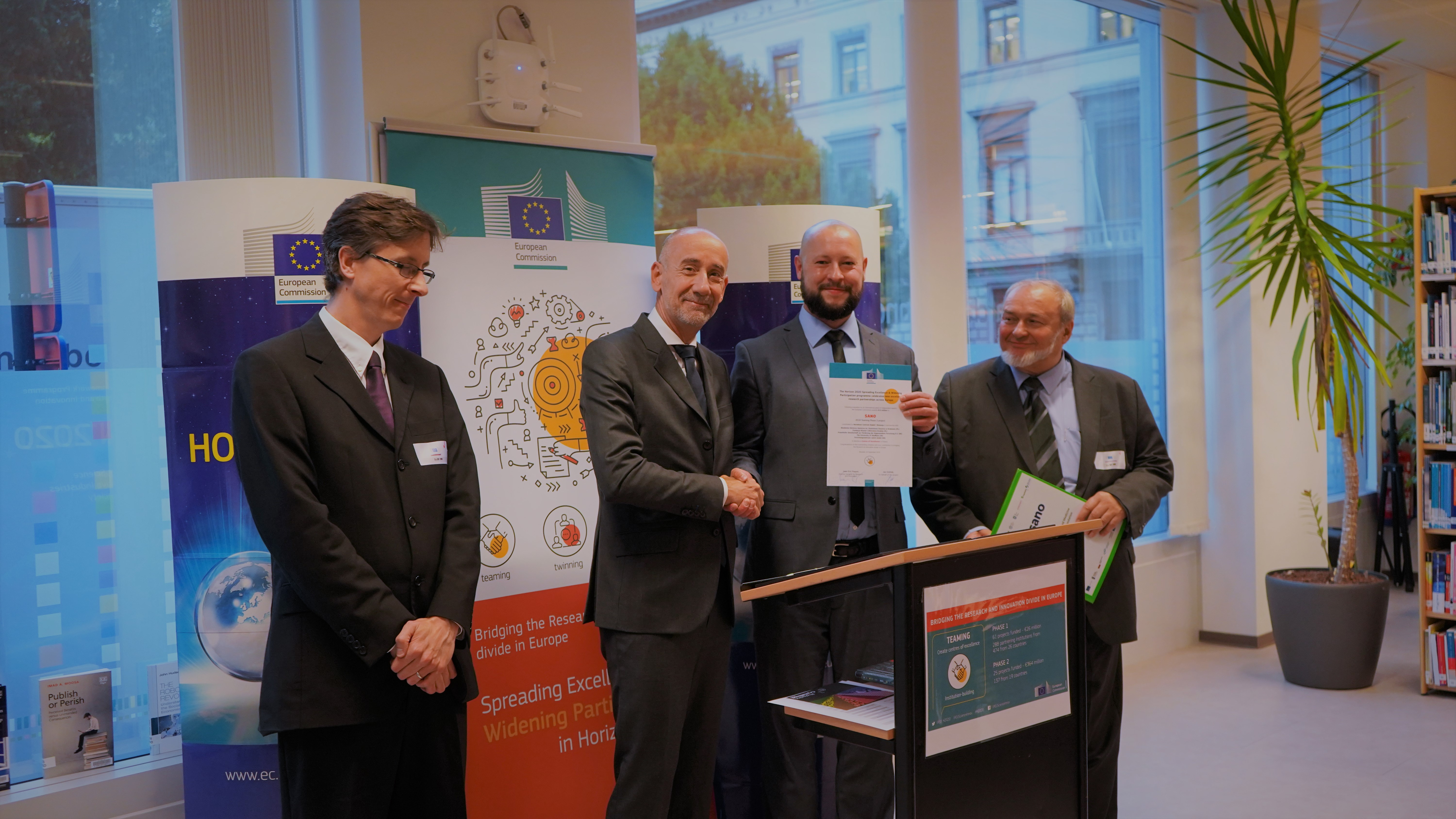 Under the Teaming for Excellence program Sano has been awarded 15 million EUR to build a regional Centre of Excellence in Kraków, focusing on personalized medicine and medical IT solutions.

Sano representatives also took part in the accompanying conference – the European Research & Innovation Days – taking part in the workshop on Bridging, Widening and Sharing. European Research & Innovation Days is an annual event aimed at finding research and innovation solutions by working across polices, setting the direction, spurring innovation and triggering investment. It provides an opportunity for all stakeholders – including Sano – to meet and co-create the strategic priorities for the European Commission's investment in research and innovation. The event comprised a Policy conference, an Innovation hub and the 'Science is Wonderful!' exhibition.