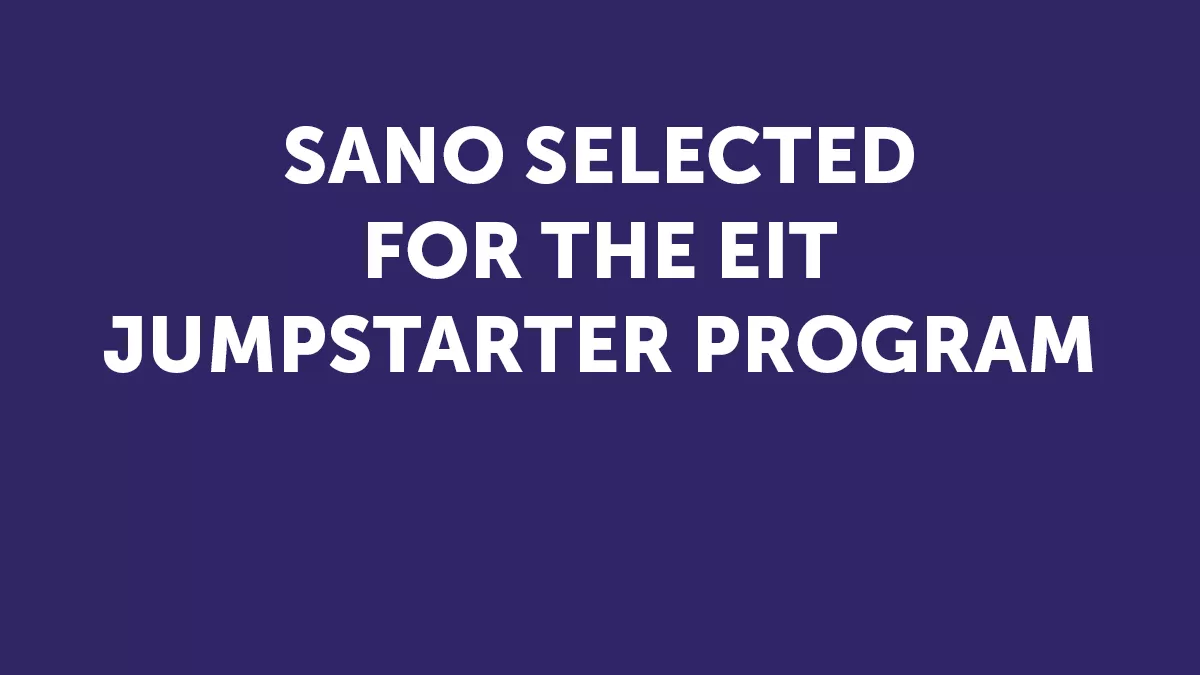 Two projects from Sano selected for the EIT Jumpstarter program 
EIT Jumpstarter is the award-winning pre-acceleration programme for scientists, researchers, and innovators, who want to validate their idea and develop business skills so to create and run their own start-up. The strategic aim of this program is to create a sustainable impact in the Central-Eastern and Southern-European regions by boosting innovation and entrepreneurship within this part of Europe.
Two projects from Sano selected for EIT Health Jumpstarter's program:
the Personal Health Data Science team's project which is aiming at empowering individual personal health decision-making by basing it on evidence;  
SNeuronEye, the project of Monika Pytlarz and Adrian Onicas from the Computer Vision team, which aim is to create an automatic radiology report generator for neuroradiologists to reduce their workload and improve the accuracy of their findings.  
During the 8 months-long programme, teams will find and validate the best business model for their innovative ideas. The courses are built on the lean start-up methodology from Silicon Valley translated to the European Environment. Teams will learn: how to refine the deal, market segmentation, customer value proposition, financials, investment basics, legal basics etc. All teams will receive travel and accommodation support during the program, and the best team in the category will have the chance to win a €10,000 money prize.