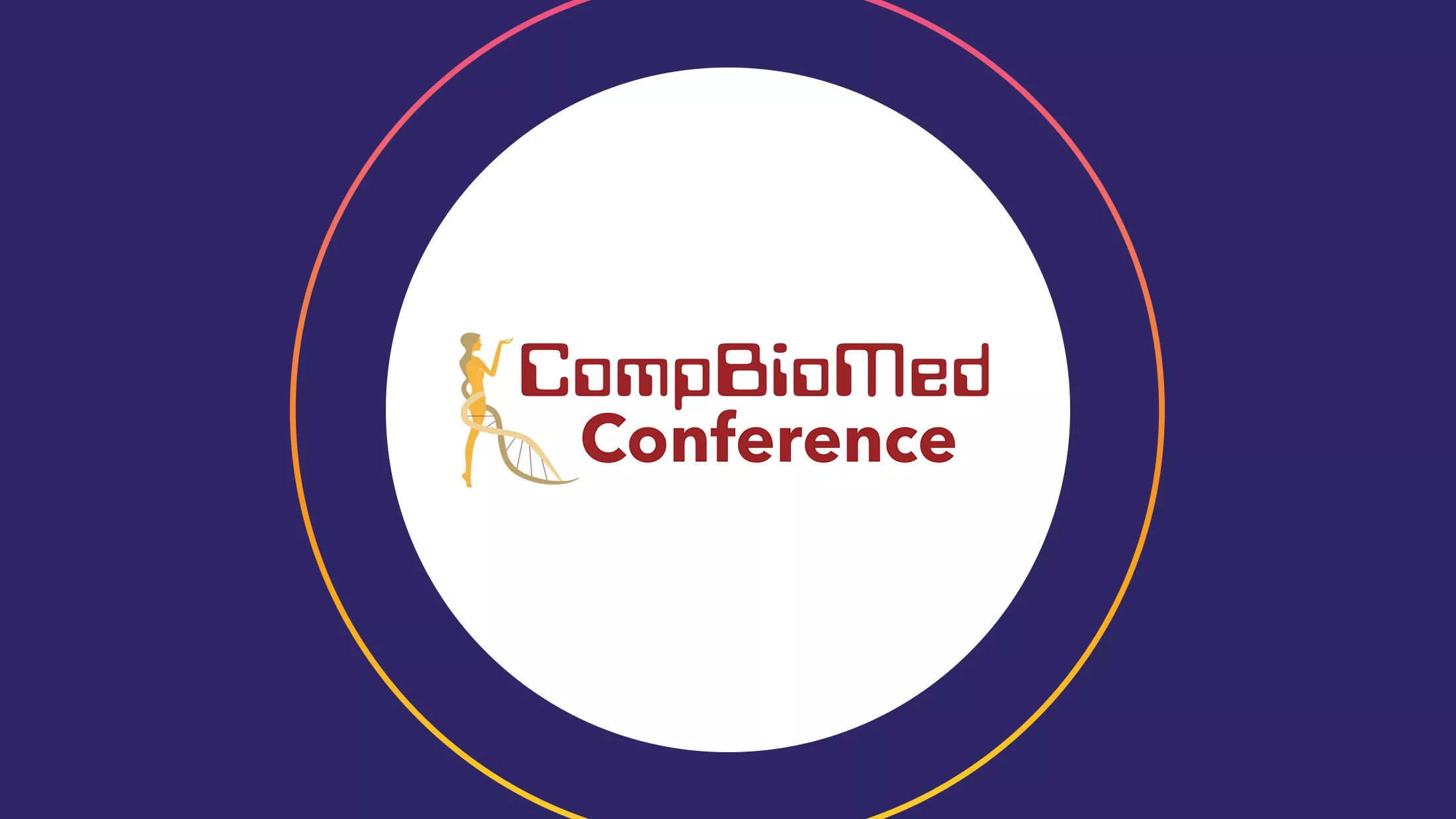 Eight abstracts from Sano accepted to CompBioMed Conference 2023 (CBMC23)
CBMC23 is a conference organized by the Centre of Excellence in Computational Biomedicine in Munich. CBMC23 addresses all aspects of the domain of computational biomedicine, from genome through organ to whole human and population levels, embracing data-driven, mechanistic modelling and simulation, machine learning and combinations thereof. Sano will be represented on the CBMC23 also with a wide range of computational topics. In total, eight abstracts produced by Sano scientists were accepted for the conference.
Two abstracts on the topic of Modelling
"Language Models & Protein Stability: Predicting Protein Thermostability with Deep Learning Models" by Adam Sułek, Jakub Jończyk, Ahmed Abdeen Hamed, Maciej Malawski, Marek Wodziński.
In this study, a graph neural network model was developed for predicting melting points for a wide spectrum of proteins. Although, the fields of biotechnology and medicine are increasingly reliant on thermostable enzymes, the design and acquisition of these proteins are still challenging. The model developed by scientists from Sano offers a promising new avenue for efficiently predicting the thermal stability of designed proteins, potentially transforming research in these critical fields.
"A 0D model of lower limb haemodynamics: sensitivity analysis" by Magdalena Otta, Ian Halliday, Piotr Kica, Janice Tsui, Chung Lim, Maciej Malawski, Andrew J. Narracott.
In this research, a sensitivity analysis of a model of lower limb haemodynamics was conducted. The analysis allows to investigate the model in the context of personalisation – a process important for the treatment of diseases with variable clinical presentations such as post-thrombotic syndrome.
Two abstracts dedicated to novel methods of extracting and analysing biomedical information
"Enhancing Prostate Cancer Clinical Decision Support with ChatGPT-Enabled Real-World Evidence" by Jakub Klimczak, Maciej Malawski, Byung Suk Lee, Ahmed Abdeen Hamed
The study reveals the potential of harnessing ChatGPT as a valuable source of Real-World Evidence (RWE). It showcases how AI-generated content can effectively complement the knowledge extracted from biomedical literature. As further investigation is warranted, the aspiration is to revolutionize clinical decision support systems (CDSS), beginning with the illustration of prostate cancer treatment as a practical application.
"LIT-FED-SEARCH – A Federated Search Workflow for Large-Scale Real-World Biomedical Evidence Analysis" by Filip Katulski, Maciej Malawski, Ahmed Abdeen Hamed
This work provides an overview of the infrastructure, capabilities, and potential usage of the LIT-FED-SEARCH contemporary search engine. This engine enables concurrent searches across diverse datasets, facilitating simultaneous exploration. For instance, a scientist or user could initiate a search query on Alzheimer's treatment within the biomedical literature. Simultaneously, the system would extract pertinent clinical trial records and relevant molecules currently under investigation from the PubChem database.
Two abstracts on new methods of health datasets analysis
"A formal and experimental exploration of joint eigenanalysis for optimal binary classification: leveraging covariance and Hessian matrices on health datasets" by Agus Hartoyo, Jan Argasiński, Aleksandra Trenk, Kinga Przybylska, Anna Blasiak, Alessandro Crimi.
This research introduces a novel approach that combines eigenanalysis of the Hessian matrix and covariance matrix to achieve optimal class separability in binary classification tasks for health datasets.
"Building a Machine Mind by Integrating Explicit and Tacit Knowledge for personalised medicine" by Jose Sousa.
This article introduces a visionary concept on achieving a leap forward in Artificial Intelligence by bridging the gap between machine intelligence and human consciousness. At its core, this notion revolves around seamlessly integrating Explicit and Tacit Knowledge, a union poised to dramatically enhance the potency of AI solutions. By melding these two forms of knowledge, the potential for pushing the boundaries of AI's capabilities becomes evident, bringing us closer to a new era of AI that mimics human intelligence and consciousness
One abstract is dedicated to instruments designed for scientists to work with HPC Applications
"Computational Medicine Toolkit for HPC Applications" by Karol Zając, Marek Kasztelnik, Jan Meizner, Piotr Nowakowski, Taras Zhyulin, Maciej Malawski, Łukasz Wroński.
The paper introduces a new computational medicine toolkit, which allows seamless execution of medical computations on HPC resources. The toolkit will be useful for clinicians who provide research in computational medicine, particularly related to big data analysis and generative AI-driven decision support systems.
One more abstract is an overview of achievements in computational medicine at the Sano Centre, by Marian Bubak, Maciej Malawski, Alessandro Crimi, Ahmed Abdeen Hamed, Przemysław Korzeniowski, Piotr Nowakowski, Jose Sousa.
The conference will take place in Munich, Germany, on 12-14 September 2023.
More information: https://www.compbiomed-conference.org/