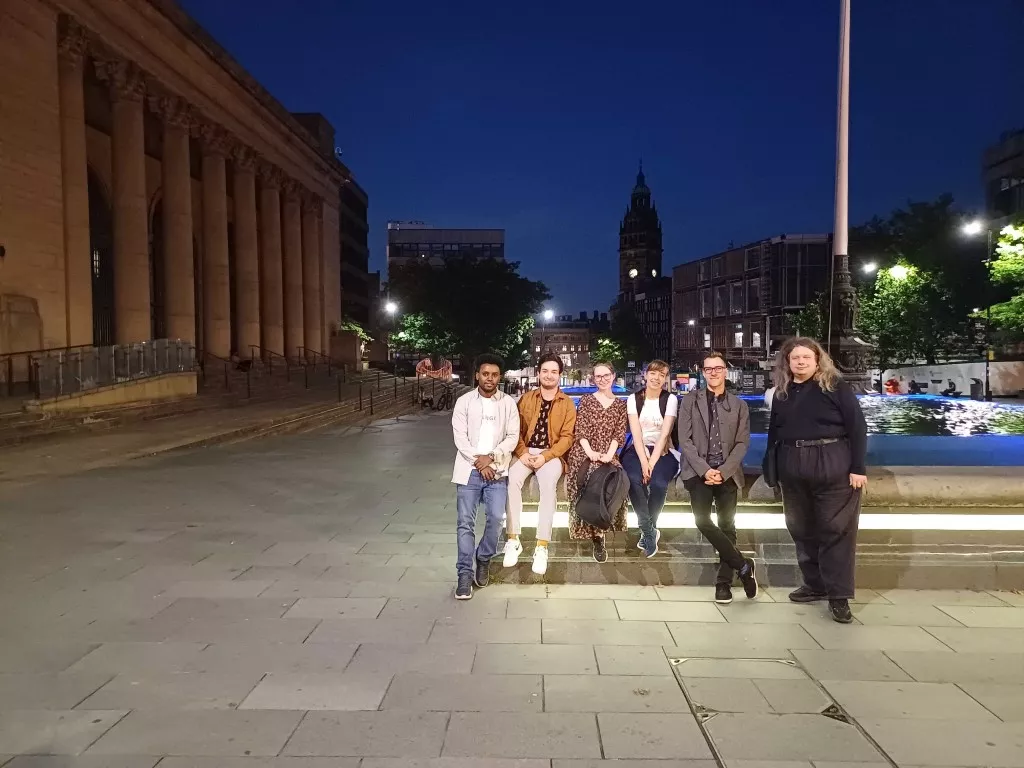 Sano PhD students visited The University of Sheffield 
Eleven PhD students from Sano spent a week on a special training program organized by The University of Sheffield, a partner of Sano in the Teaming for Excellence program. Research exchange for PhD students is one of the objectives of the Teaming program, it aims at the active engagement of researchers in the international scientific and innovation community. The educational event for Sano students was organised by the University of Sheffield for the third time. The event took place from 4 to 8 September.
This year's program comprised seminars and workshops, and the students had an opportunity to present their own projects and visit The University's facilities. Some of the topics covered by the training program were: Physics of MRI and CT; Medical imaging and AI; Surrogate modelling; Model personalisation; Close encounter with VR; Medical image processing and digital phantoms, etc.
The Health Informatics team was represented at the event by Michał Grzeszczyk, Amanuel Ergogo, Sabina Kamińska, Kuba Chrobociński and Michał Motak;  
The Extreme-scale Data and Computing team by Jan Meizner, Dominika Ciupek, and Karolina Tlałka; 
The Computer Vision Data Science team by Joan Falco Roget and Rosmary Blanco, 
And Kamil Woźniak represented the Personal Health Data Science team.  
Sano PhD students are very grateful to their hosts from The University of Sheffield for the excellent educational and social program of their visit!