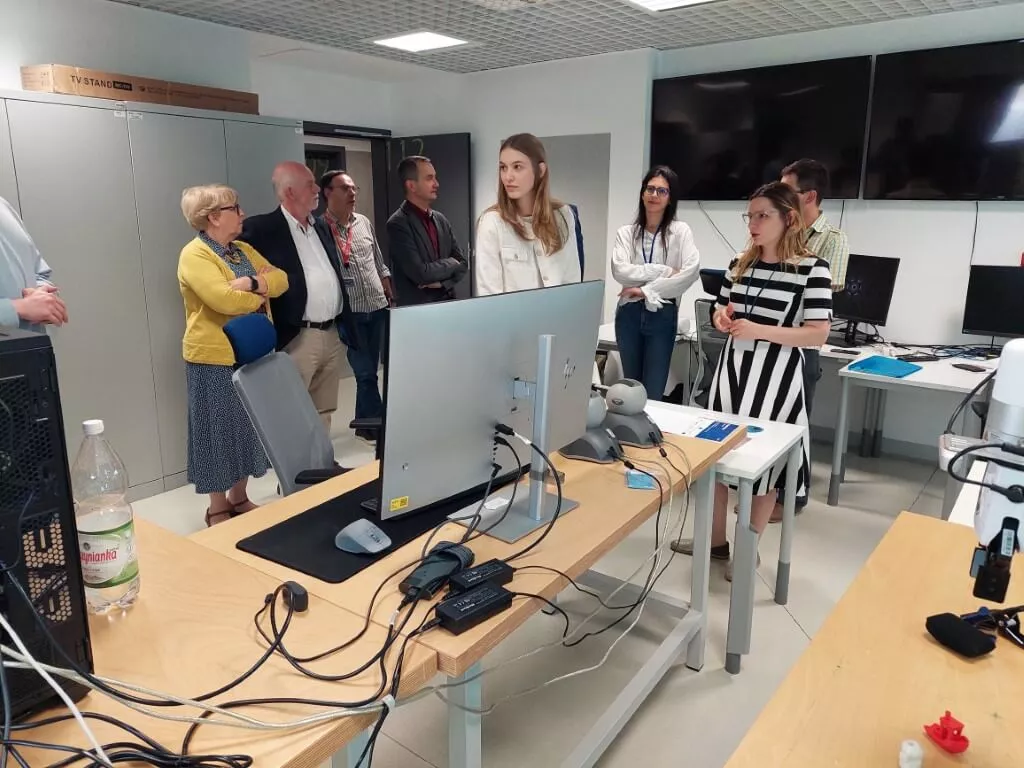 Guests from Sheffield University 
Professor Rod Hose and Professor Pat Lawford from Sheffield University were our guests at the beginning of June. The program of the visit was very rich and, among other events, included a meeting with representatives of The British Embassy in Poland, Mr. James Hughes, Minister-Counsellor for Economic Affairs, and Ms. Dominika Jędrzejak, Economic Diplomacy Support Officer.
Our guests had an opportunity to learn more about the main projects of the Sano research groups and to get acquainted with our leading specialists. There was an open discussion about the regulation of the use of AI in medicine and new changes in the UK and EU, which was of big interest to guests and hosts of the event.
The University of Sheffield is a partner of Sano in Teaming for Excellence program, Sano is supported by the partners in many aspects of scientific and commercial development.