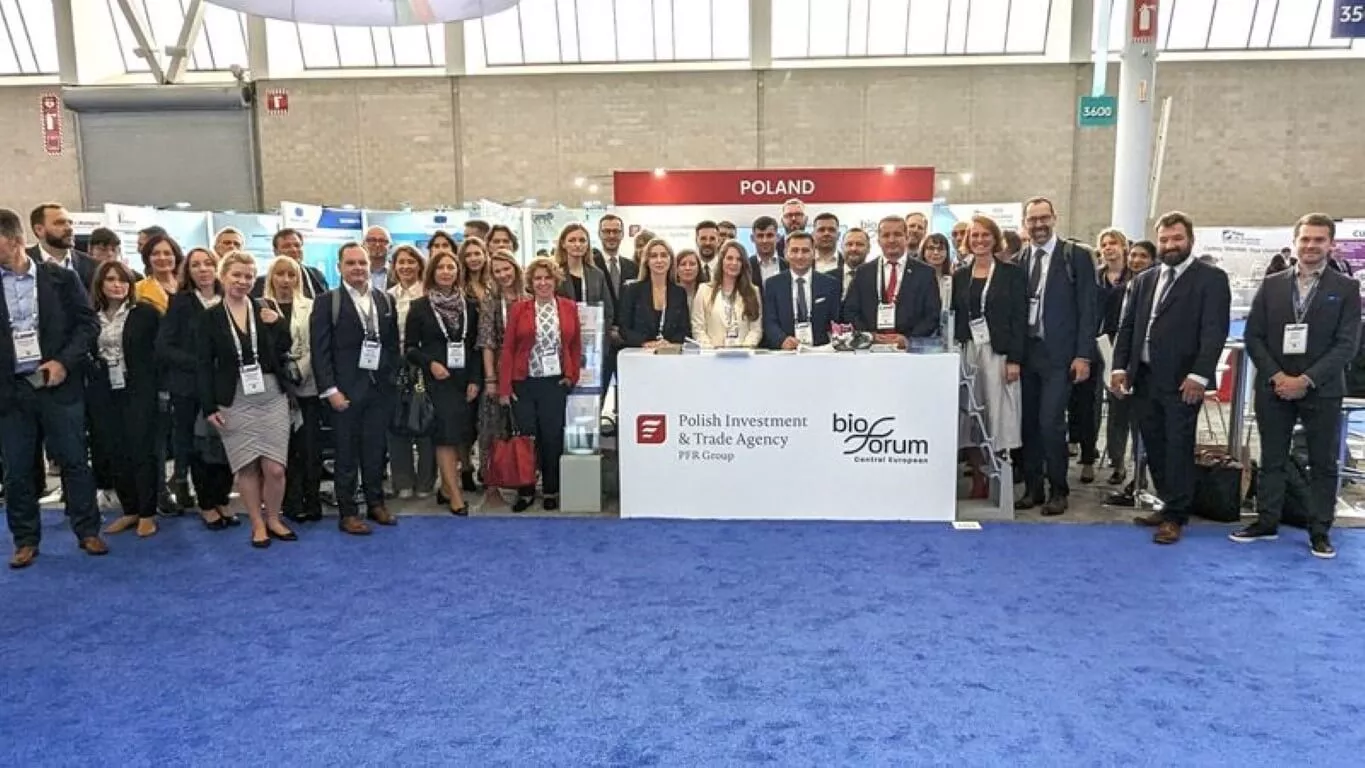 Sano at Bio International Convention 2023 in Boston  
The BIO International Convention is one of the largest and most important events for the biotechnology industry. In 2022, after a 2-year hiatus caused by the COVID 19 pandemic, the event was held in San Diego, California. It was attended by more than 10,000 entrepreneurs from around the world. This year, the event was held in Boston and more than 18,000 participants attended this BIO most important event!
The Polish Investment and Trade Agency (PAIH) organized a 70 sqm promotional booth for representatives of the Polish biotechnology industry. Sano was selected as one of 35 companies to be present at the Polish Pavilion.
Innovative solutions, cutting-edge therapies, exceptional research and discoveries, as well as outstanding growth rates and global firsts – all of these make Poland a major player in the global biotechnology sector. Through our economic mission and participation in the BIO International Convention, we want to give Polish entrepreneurs the opportunity to present their latest developments, products and services on the international stage. In this way, we create an opportunity for them to establish business contacts, find new partners and gain knowledge from foreign industry leaders.
– emphasized Pawel Kurtasz, PAIH CEO
Presence at the booth provides an opportunity to:
present original products and solutions, 
hold meetings with contractors, 
meetings with institutions and business-related organizations, 
consultation on the plan for expansion into the U.S. market, 
take advantage of substantive and linguistic support from PAIH experts. 
PAIH's Catalog: HERE (PDF)
I had the unique opportunity to represent Sano Science during this year's BIO International Convention, which took place from June 5th to 8th in Boston. This prestigious event brought together leaders from the life sciences industry, allowing us to explore the forefront of innovation and connect with prominent figures from around the globe.
The conference venue provided the perfect backdrop for this exceptional gathering of experts and visionaries. BIO 2023 was perfect for networking. I had a lot of stimulating discussions on critical industry topics and chances to tell more about Sano's research teams and their work.
– Sano was represented by Anna Maria Trawińska, PhD