Modern Technologies in Business – interview with Marian Bubak
We are pleased to invite you to read the interview on Modern Technologies in Business, which is published in Business Intelligence Magazine. The interview was given by Marian Bubak - Scientific Affairs Director and President of the Management Board of Sano.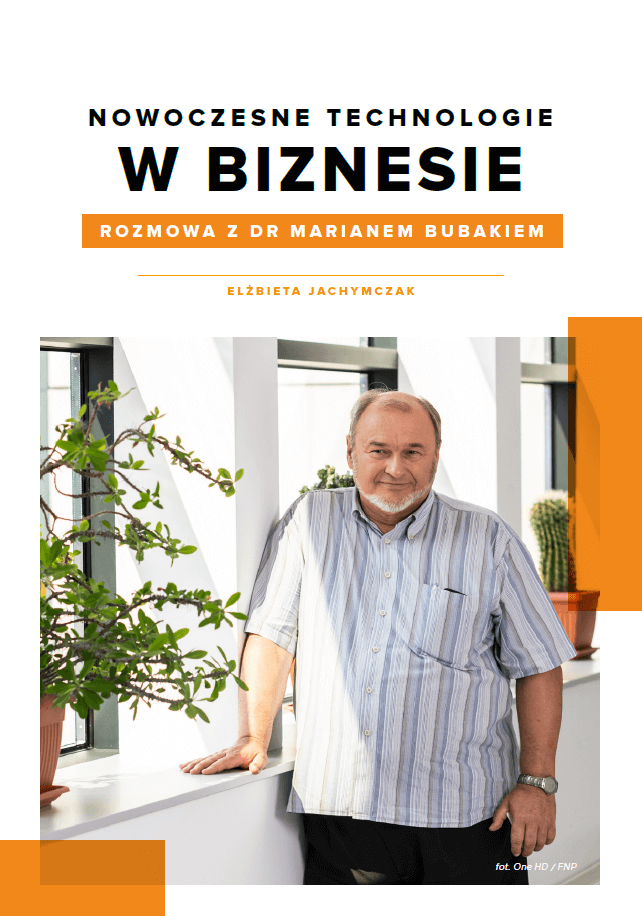 Some of the topics raised in the interview:
USE OF MODERN CALCULATION METHODS IN MEDICAL COMPANIES
Research directions of the Sano program, in silico techniques in medicine, modeling and simulation, IT methods in medicine.
LABORATORY TESTS IN SANO / VACCINE FOR COVID-19
Cooperation with Jagiellonian University Medical College in the prevention and treatment of COVID-19 disease.
WHAT ARE THE IN SILICO TECHNIQUES?
The idea of ​​in silico methods, application, data selection, development of models.
DO MODERN TECHNOLOGIES STRONGLY INTERRUPT OUR PRIVACY?
The use of new technologies in everyday life, our privacy, technology and potential threats.
HOW MODERN TECHNOLOGIES AND RESEARCH INFLUENCE THE DEVELOPMENT OF NEW TREATMENT METHODS?

The full article is published in the No. 2/2020 available here
---
Business Intelligence is a bimonthly magazine about business topics inspired by entrepreneurs, managers, managing directors and every person who values a reliable and proven source of knowledge.