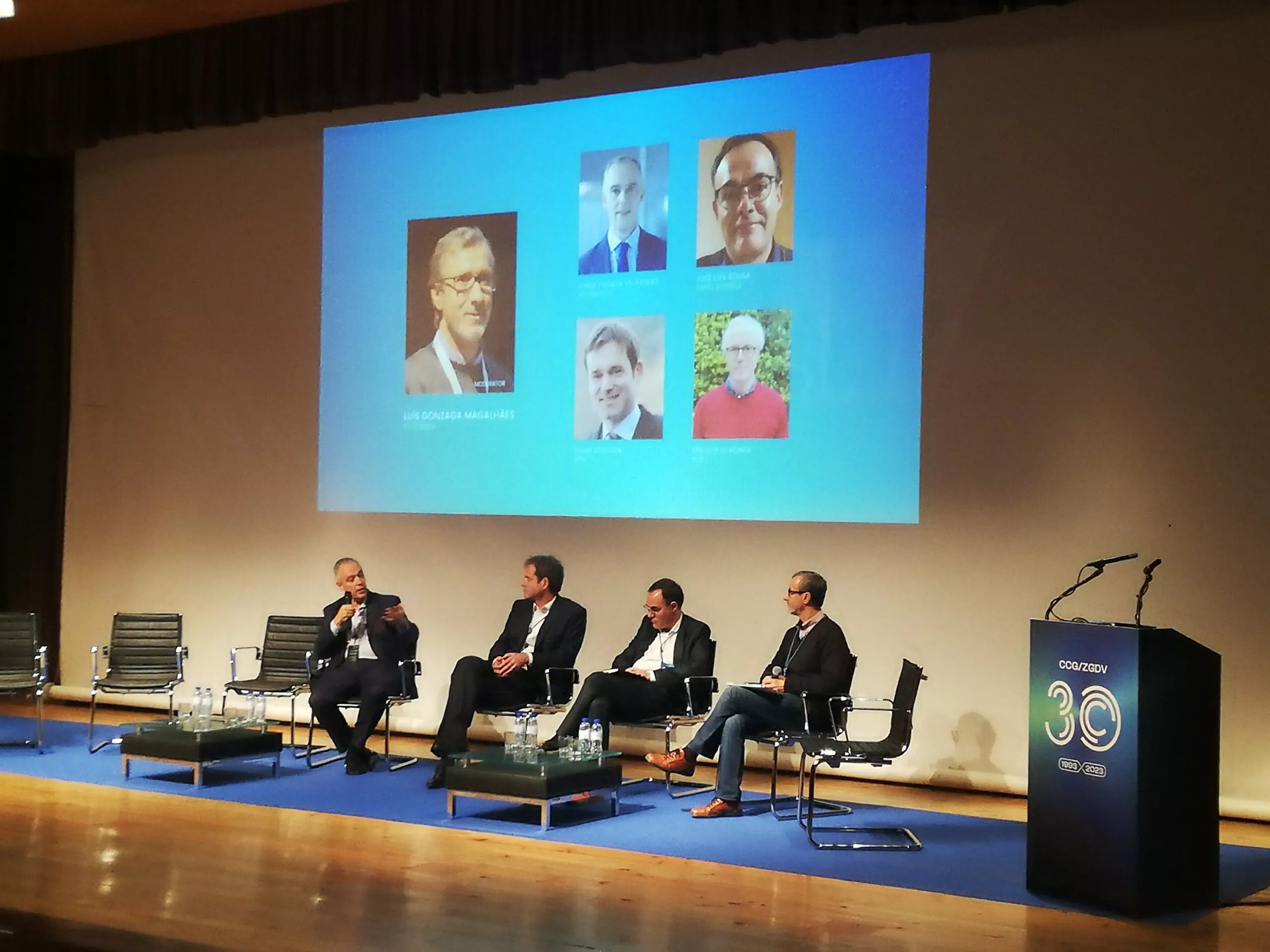 On the Importance of International Cooperation 
Dr. Jose Sousa, the research leader of the Personal Health team took part in a panel "Partnership and International Cooperation" at the event dedicated to the 30th anniversary of CCG/ZGDV applied research Institute in Braga, Portugal.
Dr. Sousa emphasized the importance of stepping out of a local environment, which will be only fruitful for research activity. 
Other highlights of the talk:
Bottom-up collaborations based on scientific excellence are the most promising.  
It would help if you found your niche of competence to become an attractive candidate partner.  
Never give up and a good match for collaboration will emerge.  
On the importance of those points, there was a general consent among the participants of the panel:
Dr. Jorge Posada Velásquez – Associate Director & R&D Director at Vicomtech- Visual Interaction and Communication Technologies; 
Dr. Didier Stricker – Scientific Director at the German Research Center for Artificial Intelligence; 
Dr. Gregor Schöner, professor of Ruhr-Universität Bochum.  
The moderator of the discussion was Dr. Luís Gonzaga Magalhães from CCG/ZGDV. 
The event took place on 10 November.