Sano took part in Poland Business Run 2022
On Sunday, 4th September, the 11th edition of the charity Poland Business Run took place in Kraków. Sano Science team had got 2 representations: Sano- Innovation Team & Sano- Passion Team! We're proud of them!
32,000 runners from over 1,500 companies appeared on Błonia in Kraków to spend time together, have fun and help. More than 3 million PLN were collected and additional PLN 152,000 in the "Help More" campaign. Around 100 beneficiaries from all over Poland will receive prostheses, wheelchairs and rehabilitation.

Big THANK YOU to Agnieszka Rogóż for coordination and being Sano running leader.


Congratulations to:

Sano Innovation Team:
Anna Dróżdż – captain
Varun Ravi Varma
Karol Capała
Alfredo Ibias
Maciej Malawski
Sano Passion Team:
Agnieszka Rogóż – captain
Magdalena Godowska
Filip Ślazyk
Luca Gherardini
Maciej Szymkowski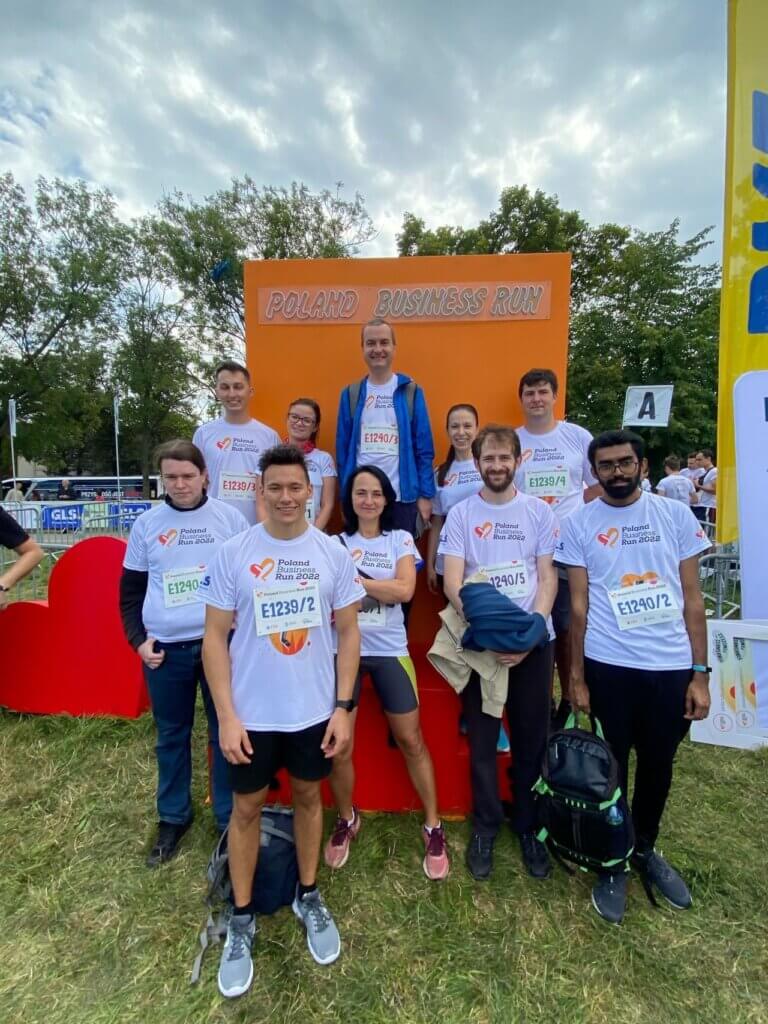 More about the Poland Business Run: https://polandbusinessrun.pl/en