Workshops for medical students & young doctors
The first edition of Sano Summer Workshops: the practical side of AI in medicine is over! Amazing & truly inspiring time above us, time for summing up! 
After months of preparation and an entire weekend at work, we got such wonderful feedback from the medical students and doctors who took part in our event that we're already started planning the second edition. It's the best award and mobilization for further work. At the same time, it is proof that there is a need for knowledge in the area of AI in medicine, new technologies for personalized healthcare, and computational medicine in general.  

The workshops started with dr Alessandro Crimi's presentation about neuroimaging. Then we had a movie night as a chance to spend time together and know each other a little bit better during eating pizza and talking about the case of Theranos and Elisabeth Holmes.  
Saturday was super busy. We started with the lecture by dr Jose Sousa. He had a presentation about the citizen before patient idea and personal health data science. 

The second presentation had Joan Falcó-Roget. He was talking about dopamine, AI, and neurology in general. A lot of questions and a vivid discussion took place after both presentations! 

After a lunch break, we had a workshops sessions: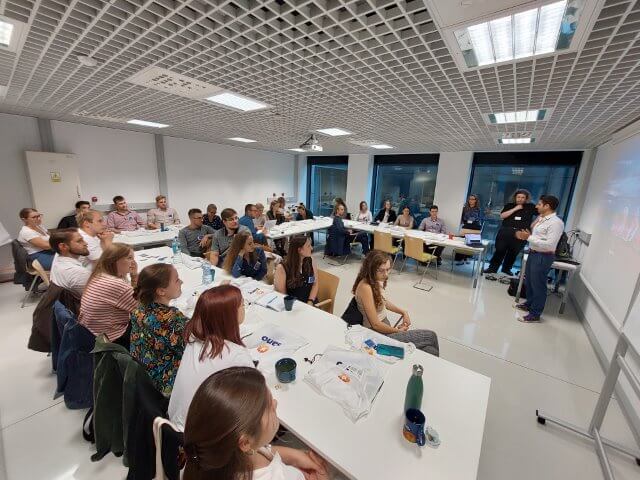 dr Przemysław Korzeniowski and Sabina Kamińska described Sano Science projects conducted in VR/AR & Robotics Lab and made able to, among other things, perform cholecystectomy in virtual reality or work on a laparoscopic surgery simulator.  
Szymon Płotka talked about artificial intelligence in diagnostic imaging in obstetrics. 
dr Anna Maria Trawińska had a story about communication of innovations and the importance of creative skills. There was a little time for doing some exercises too! 
dr Karolina L. Tkaczuk lead the Q&A sessions about professional development and the possibility of cooperation between hospitals and institutions like Sano. 
We finished the workshops with a panel discussion and Q&A session about clinical research. Thanks to cooperation with Katarzyna Viktoria Jachimowska, Agnieszka Rutkowska, Iwona Szwed, and Judyta Chreścionko we had 4 experts from this field! 

We're extremely proud and happy that the Sano Summer Workshops had happened!  
A big: THANK YOU to all our panelists and to Sano Science ambassadors: Aleksandra Sobieska and Paulina Hoffman – wonderful to have you on our side! 

All this would not have happened if not for Anna Maria Trawińska and Karolina L. Tkaczuk's idea and determination to make the workshop a reality.  

However, it would not have succeeded without help: 
Bartłomiej Zaremba 
Grzegorz Janik 
Wiktoria Konieczniak 
Maria Sendecka 
Jan Meizner 
Thank you all for creating Sano Summer Workshops! 
Thank you all for being with us the last weekend. 
We keep going and creating together the future of medicine!