VPH2020 Virtual Physiological Human – Conference and Award
The VHP2020 Conference, entitled "When models, methods & experiments meet the clinic", gives an opportunity to present research related to the Virtual Physiological Human and more broadly to Computational Systems Biomedicine. It is a place to promote cooperation between specialists and experts in the industry. Thanks to special thematic rooms, participants can discuss various scientific topics, exchange experiences and establish cooperation.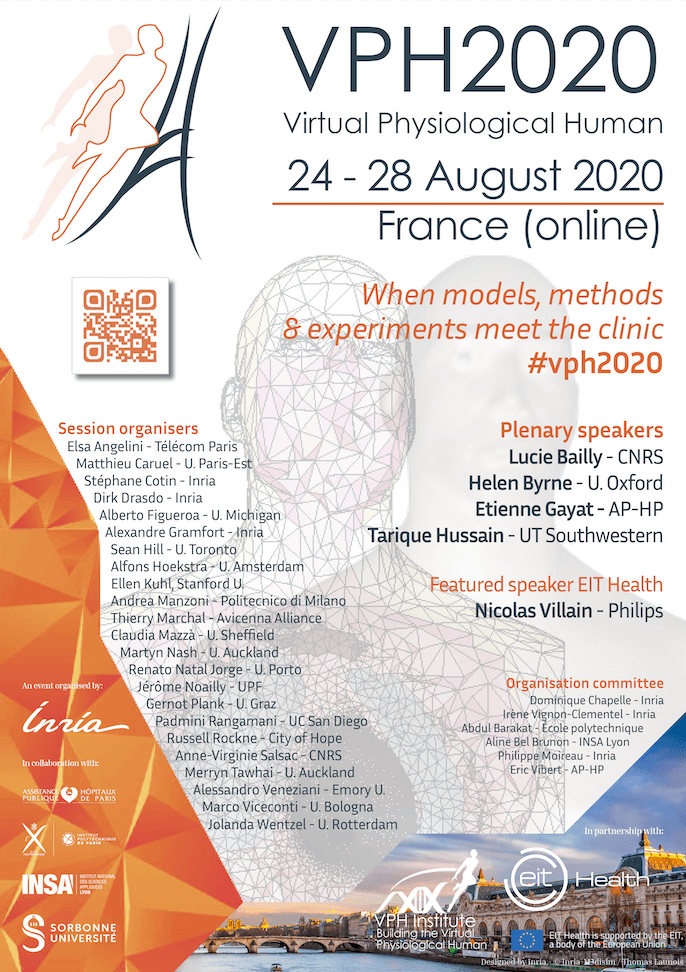 VHP2020 is organized by VPH Institute – international non-profit organization incorporated in Belgium, whose mission is to ensure that the Virtual Physiological Human is fully realized, universally adopted, and effectively used both in research and clinic.

Due to the COVID-19 pandemic situation, this year's conferences are conducted online. The program is available here: https://vph2020.sciencesconf.org/program/graphic/date/2020-08-28

We are also pleased to announce that during the VPH2020 Conference, one of the speakers prof. Marco Viceconti, Chairman of the Sano International Scientific Committee (In Silico Medicine Group, Alma Mater Studiorum – University of Bologna, IT), has been awarded the title of the Honorary Membership of the VPH Institute, for the great contribution to the VPHi and the in silico medicine at large.