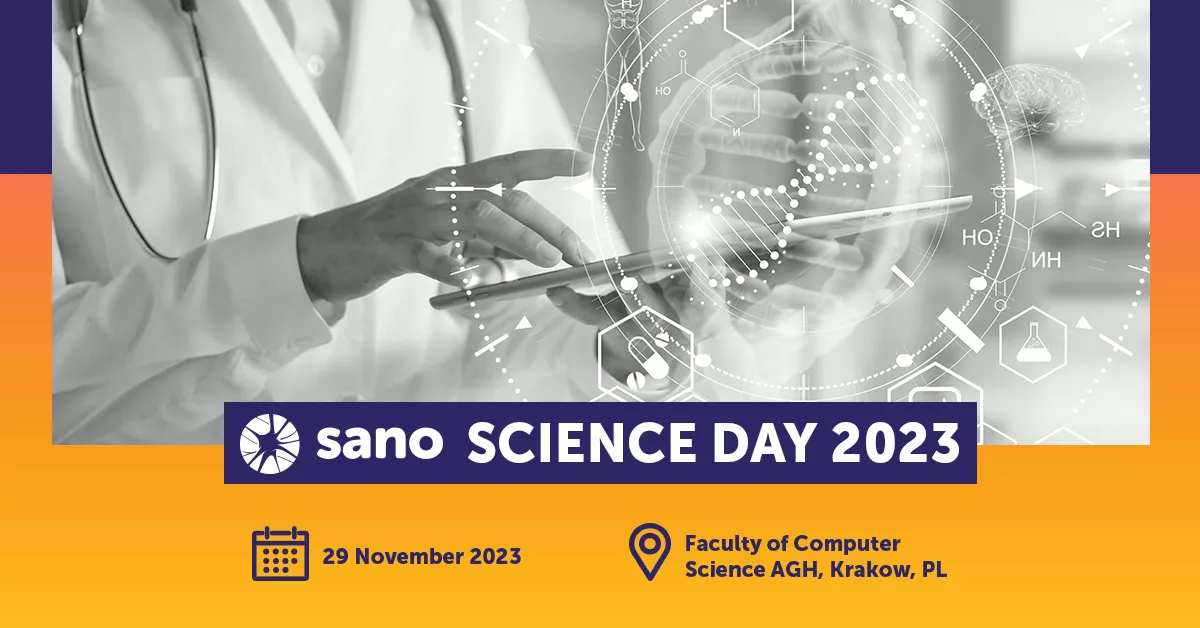 Sano Science Day 2023 is coming!
This year the "Sano Science Day" event will happen first time in history of our Centre of Excellence, but we hope that we can celebrate our achievements each year!
The edition will be devoted to a review of the scientific achievements of the Sano Centre. During this remarkable event, you will learn about the latest developments and trends in Computational Medicine.
Topics to be discussed:
Multidisciplinary research at the borders of computing, information technology, behavioural science, human-computer interaction, and AI, focused on healthcare workflows, patient data management, data visualization, interaction and communication applied to on-site and remote medicine;
Investigations in behavioural science and data analytics on population health data to identify health risks, trends, inefficiencies, vulnerable populations, patient subgroups, and potential population-wide interventions;
Many other healthcare and computational technologies-related topics.
Save the date: 29th November 2023
Venue: Faculty of Computer Science AGH, ul. Kawiory 21, 30-055 Kraków